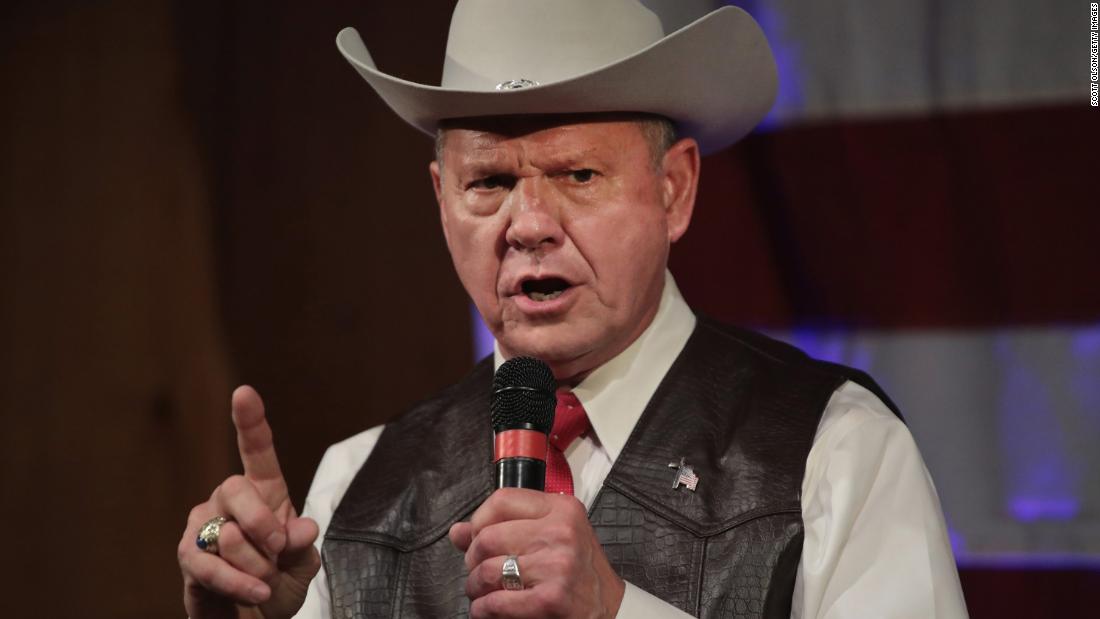 (CNN)Alabama's Secretary of State John Merrill, a Republican, said Thursday night that sexual misconduct claims being leveled against GOP Senate candidate Roy Moore should be disqualifying if proven to be true.
Asked on CNN's "
Erin Burnett OutFront
" if the charges were disqualifying, Merrill said, "I think most of the people in the state of Alabama would be very disappointed if someone that had been alleged to have engaged in that type of activity, had been proven that they had engaged in that activity, was continuing to represent them in any formal capacity."
When Burnett said, "I just want to get a clear answer here, so you're saying yes, you would think it's disqualifying?" Merrill replied, "Yes ma'am."
Numerous Republicans have called on Moore to step aside if the allegations are true, but Merrill noted that since the election is less than 76 days away, under Alabama law, Moore's name can't be removed from the ballot.
But the state party could request that Merrill disqualify Moore as a candidate, and "if they do we will adhere to their request and will honor their request as we should by law," Merrill said.
Moore initially responded to the allegations with a statement that said, "These allegations are completely false and are a desperate political attack by the national Democrat Party and the Washington Post on this campaign."
In a series of tweets Thursday night, Moore also vowed that he will "never give up" and said, "The forces of evil will lie, cheat, steal — even inflict physical harm — if they believe it will silence and shut up Christian conservatives like you and me."
Read more: http://www.cnn.com/2017/11/09/politics/alabama-secretary-of-state-moore-sexual-misconduct-claims-erin-burnett-outfront-cnntv/index.html